We Guide You to Your Next Home
We're here to be your advocate and partner throughout the home buying process. Our mission is to provide you with a seamless and enjoyable experience.
From leveraging the latest technology tools to assist in your home search to navigating local and legal ownership requirements, we'll get you through with integrity and collaboration. The more complicated parts of the process are where we excel. Let us share our expertise and passion for real estate with you.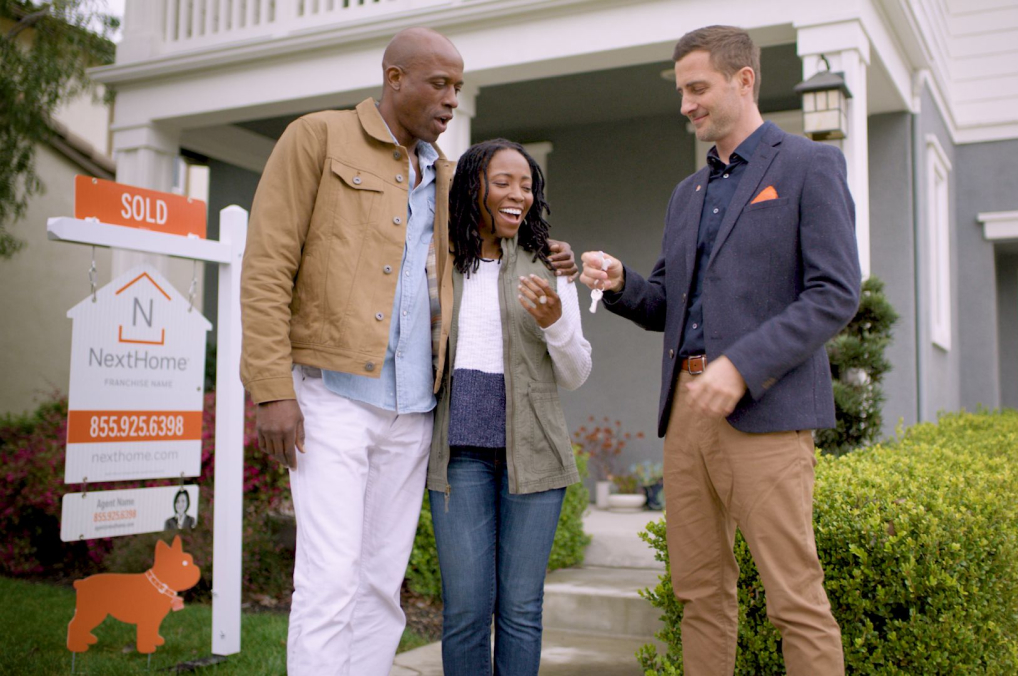 Buying a Home, the NextHome Way
Testimonials
" From listing to closing Michelle went above and beyond in the entire process of selling our property! Communication was excellent and she made the entire experience pleasant. If you are looking to buy or sell she is the one you want-five stars!!! "
- Laure Connelly
" Michelle did a great job and she was our agent twice. We found Michelle to be very professional, knowledgeable and efficient. Both times, she was able to resolve any roadblocks in a non-confrontational manner. We definitely recommend Michelle for your next real-estate transaction. "
- Andre S.
" I have worked with Michelle as both an agent of a property being sold, and as my agent in buying property. She is incredibly responsive and quick to help find and provide information for both commercial and residential property. She is very professional and truly looks out for her clients. "
- John Miller
" Michelle Palladino I would like to thank Michelle Palladino for helping me to purchase my new condomium. A purchase like that could be very stressful; however, having Michelle as my agent I was very confident that she was always looking out for my best interest. She is always cheerful, a total professional, with great negotiating skills along with a tireless work ethic.. She is conscientious and tireless often working late into the evening hours to accommodate her clients. If given an opportunity to recommend to anyone who might be looking for real estate in my opinion there is only one person to see it is Michelle Palladino Ralph DeCristo "
- Ralph DeCristo
" Michelle was an integral part of us buying our home. She was up front, available, always communicating and researching our questions, and was key when it came to our closing attorneys, financing, and home inspection. Great Experience! She earned her commission didn't just sit back and collect. Very Pleased. "
- Con O'Mahoney (Manager)
" Michelle, was our agent for our commercial real estate. She was very professional and kept with us through all the ups and downs that real estate may entail. I would recommend her for all your real estate needs. Thank you Michelle - it was a pleasure working with you! "
- Annette Lesh McGraw (Paralegal)
" Michelle has gone above and beyond representing me in buying my first home. She scheduled numerous inspections and obtained quotes for all repairs that we requested from the sellers. She was present for inspections which I did not expect but greatly appreciated. The sellers have been incredibly difficult and dishonest but Michelle has dealt with them gracefully. She stayed on top of repairs before closing and after discovering the wrong size hvac was installed she has continued to work with the seller to make it right on my behalf even after closing. I would absolutely recommend Michelle to anyone buying or selling a home in Moore County! She is trustworthy, honest, easy to communicate with, knowledgeable, and proactive. "
- Christina Miller
" Michelle is awesome! I felt like she was truly on our side throughout the whole process. She is speedy, responsive, smart, and provided us with great advice, suggestions, and solutions. Not only did she invest a significant amount of time into helping us (even though we were buying an inexpensive piece of land and not a giant house), she also treated us like we were her only clients, though I'm sure that could not have possibly been the case. "
- Emily Chastain
" Michelle has always gone above and beyond for us. In 2017 we moved from Texas and she helped us choose our new home remotely. Our closing date in Texas was a few weeks after we moved to North Carolina so she was able to arrange for us to move into the new house before we closed and rent it for that time gap - which was a life saver with me being pregnant at the time and not wanting to move more than once! We just sold that house in September and she once again made everything easy. She has great connections and made our lives easier not having to worry about arranging people to come by for this or that. Listen to her advice! I have never worked with a realtor more trustworthy. She's never been just a realtor to us, she has honestly been a friend. Highly recommend. "
- Aubrey McKechnie
" Michelle is the best realtor I have ever dealt with. She honestly cared about getting the best deal possible. She also worked very hard to make sure the seller did what we asked them to do in terms of repairs and such. I would absolutely recommend her to anyone in the market for a quality realtor. "
- Steve (Military)
" Michelle is hands down the best realtor I've ever worked with. I have been on both the buying end and selling end with Michelle and her continual communication, attention to detail, and passion are unparalleled. Michelle keeps you keenly aware of what is happening through every step of the buying/selling process and makes recommendations and provides critical advice necessary to a smooth transaction. I wholeheartedly recommend Michelle for both buying and selling needs and guarantee she will not let you down! "
- Brandon Daigle
" Worked hard "
- Lee McGraw
" 10/10/2022 I am writing to share my experience of selling my condo in Pinehurst NC. My real estate agent is Michelle Palladino super agent for NextHome In The Pines Michelle is a constant professional that is a tireless worker with years of experience and knowhow form a broad range of learned specialties. knowledge of structure, codes, geography of what the market is in the Pinehurst and surrounding areas, knowing who to call whether a roofer , electrician, layer or mover. Her depth of knowledge of the laws and contracts are peerless. For my own experience she came into my condo that looked like a typical guy place and turned itinto a show place, and I know that made the difference in getting the best price for my place. After the sale I had to go out of town and Michelle and a friend personally moved my furniture into my new home. To say that Michelle Palladino goes the extra mile is a vast understatement. So from my experience I can say to anyone who would ask if you are going to buy or sell a home, if you have Michelle by your side you will be represented by the very best agent in town. Ralph DeCristo "
- Ralph DecCristo
" Our house buying experience was not an easy one, to say the least. We were living in the UK and trying to buy a house in the US sight unseen. Michelle was recommended to us through a friend and we could not be happier. Michelle was clear, easy to get a hold of, had a friendly personality, and she was willing to go above and beyond to assist us. She stayed in close touch with us through closing ensuring every step of the process was done correctly. We highly recommend Michelle to anyone seeking a stellar home buying experience! "
- Matt and Tayloe Grafel
" Cannot say enough about Michelle Palladino! She came highly recommended and never ever disappointed. Michelle definitely knows her stuff and is an expert at sharing her knowledge, opinions, and recommendations in a very professional, honest, and caring manner. She literally held our hands and answered all our questions about selling our property every step of the way, and provided detailed service above and beyond anything I expected. Even though my part of the transaction was long distance (I live thousands of miles away from my NC home), working with Michelle was like having a best friend in my corner, and I've not actually met her in person! (She was always available to me via phone, text and email and I thoroughly enjoyed our interactions.) Michelle earns the highest kudos from me and I would highly recommend her expert, personal services to anyone buying or selling property. She is a lovely, kind, and very personable lady. Michelle Palladino works through NextHome in the Pines and her service is NextLevel awesome! "
- Marta Collett (Supervisor and Internal Auditor)
" Michelle is the best realtor I have ever had the pleasure of working with period. Michelle has flawlessly assisted my family in the purchase and sale of five properties. She understands all aspects of preparing, pricing and negotiation of single family homes, commercial property and land. She is pleasant, prompt, and her exemplary understanding of the market make her tower above other real-estate professionals. In my mind she isn't just a top consideration for a real estate broker she is the only choice. I give my highest recommendation to Michelle as she has continually exceeded my expectations of customer service and professionalism, I trust her without question. I believe buying or selling a property is an emotional, financial, and investment choice. So chose Michelle Palladino as your agent and you will have a pleasant and fun experience as well. "
- Robert D Ball (buyer and seller )
" Michelle has worked with me on the purchase of three different properties over the last few years. She has walked me through each property very slowly and throughly. She points out things I didn't noticed or think of looking at. After the initial inspection, she has taken every phone call from me asking for more information and has always found the answers quickly. I can't say enough about her professionalism and patience. She is always polite . She works very hard to satisfy me as her customer. On top of all that she is once of the nicest and kind people I have met. I have recommended her to my friends and we all agree she is one of the best realtors out there. "
- Judith Zimmer
" Michelle kept me on track getting my home and farm prepared to place on the market this past year. Her advise was spot on, so that we were ready to go when it came time to list the property. When things did happen as fast as we had hoped, she helped identify the issue keeping us from getting realistic offers, and when we made that minor coarse correction, we were under contract with a fair offer the next day. She stayed on top of the process though to the end, so the closing went smoothly. I am very happy with the work and advice from Michelle, I would not hesitate to recommend her to anyone looking for a good, professional real estate agent. "
- Ronald Rollins
" It was our pleasure to work with Michelle. She is honest, energetic and transparent... totally trustworthy. She knows her market and clients. She is definitely our "go to". "
- Clifton Wright, Sr.
" Michelle was amazing every step of the way. She came highly recommend to us and now we can say the same. "
- Rita
Previous
Next